DJ Khaled's "Grateful" Earns Gold Certification
His second Gold album, and Asahd's first.
On the heels of earning its distinction as a No. 1 album, DJ Khaled's Grateful has officially earned its certification of Gold after moving 500,000 copies.

"We did it," he announced via Twitter. "Fan Luv!!"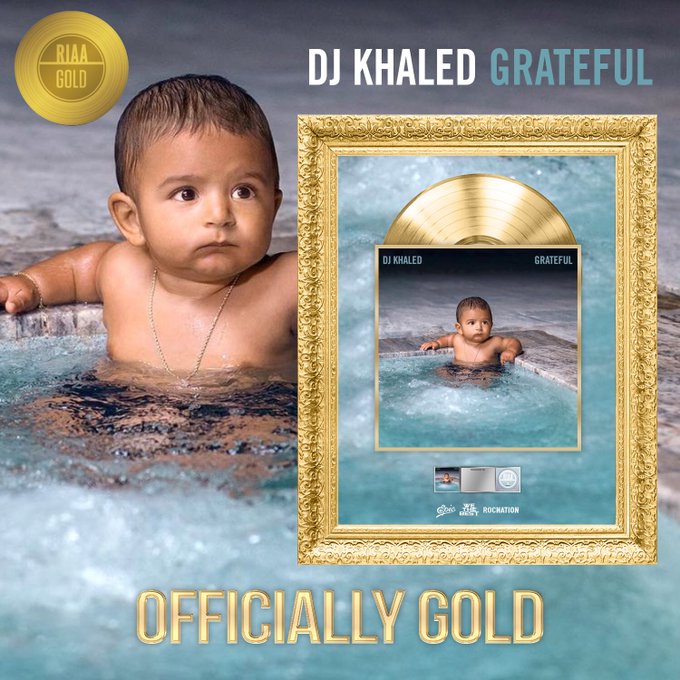 The news also came accompanied with the Gold certifications of the singles "Shining," and "Wild Thoughts," while "I'm The One" has officially pushed 3,000,000 sales earning the title of triple platinum.
Grateful's Gold certification is only the second in Khaled's repertoire following 2016's Major Key.
Platinum singles, however, are nothing new for the producer as he scored his first two in 2007 with "We Takin Over" and "I'm So Hood" off his sophomore We The Best album
The last time he ever saw a record go triple platinum was with 2010's quintessential "All I Do Is Win."